We woke up today to read two great reviews about ProCamera.
First, we were featured as the App of the Week on the Digital Camera Info review site. Here are a few of the nice things they said:
ProCamera's main purpose is to give you more manual control of your camera, and to that end, it delivers… oh boy, does it deliver. It brings a much more powerful interface to the integrated camera in "Expert" mode, allowing you exceptional control over focus, exposure, white balance, and lighting.

Among the coolest tools are the on-screen grid and histogram displays. You'll see in the menu below that you have three grids to choose from, and they're quite useful for carefully framing your compositions.
Copyright Digital Camera Info
Second, we received a very in-depth and positive write-up in the Ars Technica Camera Replacement App Comparison Article.   Pitting us against three other apps, the reviewer outlined the benefits of ProCamera including:
ProCamera also includes a nice, large focus control that can be used to lock exposure and focus independently. Simply tap and hold on the viewfinder to set your point, then drag with a second finger, and you can move the focus and exposure points to different parts of the image.

ProCamera has nearly all of the advanced power with a more iPhone-like interface, and it also includes video capture and editing features.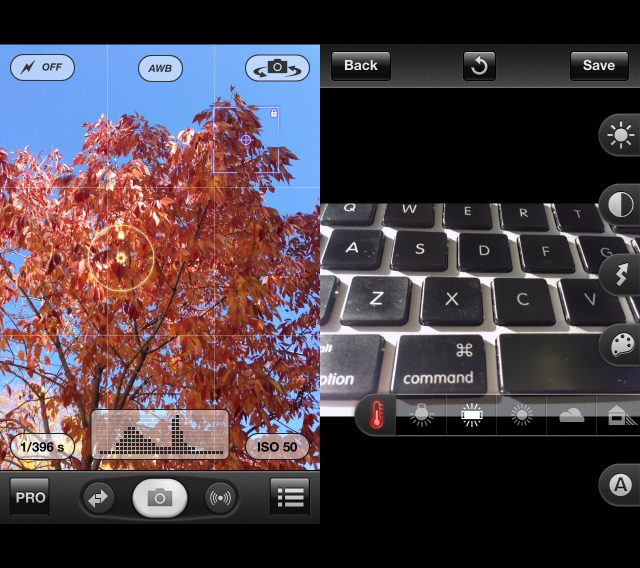 Copyright Arts Technica
——-
Click here to download the latest version of ProCamera.